Polygala calcarea is a widespread native of Western Europe including Great Britain and Ireland, growing in short turf usually over limestone. The form Lillet is a much superior garden plant, being more compact than the type and very free-flowering. This form was collected from the wild near Lillet in N.E. Spain.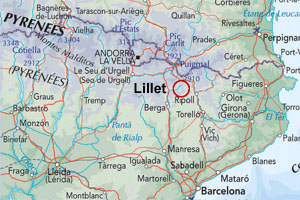 I grow P. calcarea Lillet in a raised tufa bad where it enjoys full sun and perfect drainage. I find it is easily raised from cuttings if semi-ripe shoots are taken in early June after flowering.
I pot up rooted cuttings in a gritty compost containing tufa dust and house them in a cold frame for several months.
During our AGS Group visit to the Czech Republic in 2004, we saw exceptionally well grown specimens of this plant in all the very fine rock gardens we visited